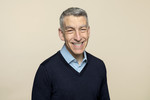 Glenn has been one of our directors since March 2006. Since September 2005, Mr. Kelman has been our Chief Executive Officer. Prior to joining Redfin, he was a co-founder of Plumtree Software, a Sequoia-backed, publicly traded company that created the enterprise portal software market. In his seven years at Plumtree, Glenn at different times led engineering, marketing, product management, and business development; he also was responsible for financing and general operations in Plumtree's early days. Prior to starting Plumtree, Glenn worked as one of the first employees at Stanford Technology Group, a Sequoia-backed start-up acquired by IBM. Glenn was raised in Seattle and graduated from the University of California, Berkeley. He is a regular contributor to the Redfin blog and Twitter.
Chris Nielsen
Chief Financial Officer
Chris leads the finance team at Redfin. Before joining Redfin, Chris was the chief financial officer and chief operating officer of Zappos.com, a leading destination in online apparel and footwear sales, where he oversaw the company's financial and fulfillment operations. Prior to Zappos.com, Chris led highly successful retail business segments, such as the home and garden store, at Amazon.com. He has also worked at business consulting firms Bain & Co. and Accenture. Chris holds a bachelor's degree in industrial engineering from Stanford University, and a master's degree in business administration from the MIT Sloan School of Management.
Jason Aleem
Senior Vice President, Real Estate Operations
Jason leads Redfin's nationwide salesforce of real estate agents, overseeing the brokerage's client service and sales strategy as well as agent training and development. Since joining Redfin in 2010 as the company's first hire in Texas, he has been instrumental in growing the company and held numerous leadership roles. Most recently, Jason oversaw real estate operations, strategy and expansion for RedfinNow, the company's iBuying business. He was also sales director managing brokerage operations in Texas, Colorado and New Mexico. Prior to Redfin, Jason founded a real estate business and worked as a real estate broker and agent at several firms. He started his career at Dell Computers. Jason graduated from Texas State University with a degree in Finance.
Keith Broxterman
Senior Vice-President, Real Estate Support
Keith leads the nationwide support operations team at Redfin and is responsible for the business teams that support Redfin agents and clients throughout the entire home buying process. Keith joined Redfin in 2015 as an agent before assuming his current role in 2017. Prior to Redfin, Keith spent 21 years leading customer service organizations for JPMorgan Chase and its affiliates. He most recently served as Senior Vice President of North America operations at APAC Customer Services, where he led a team of 11,000 customer service professionals across multiple industries, including financial services, healthcare, retail, telecommunications and technology. Keith attended the University of Kansas.
Bridget Frey
Chief Technology Officer
As Redfin's Chief Technology Officer, Bridget leads the software engineering and analytics teams. Her mission is to build technology that makes the process of buying and selling a home less complicated and less stressful. She is a leader on issues facing traditionally underrepresented people in technology, and 34% of Redfin's technology team are women while 10% are Black or Latinx. Prior to Redfin, Frey was the director of analytics and business applications at Lithium Technologies. In addition, she has held management positions at IntrinsiQ Research, IMlogic and Plumtree Software. Since 2019, she has served on the board of directors for Premera Blue Cross. Bridget holds a bachelor's degree in computer science from Harvard University, where she graduated magna cum laude. She was recently recognized as a Seattle CIO of The Year award winner. Follow Bridget on Twitter.
Anthony Kappus
Chief Legal Officer
Anthony leads Redfin's Legal team. Prior to his current role, Anthony was our Senior Vice President of Legal Affairs. Before joining Redfin in 2014, Anthony was a corporate and securities attorney in the Seattle office of a multinational law firm, where he represented venture capital funds and technology companies of all sizes. Anthony holds a bachelor of commerce degree from the University of Calgary and a law degree from the University of Washington School of Law, where he graduated with high honors and served as Associate Editor-in-Chief of the Washington Law Review.
Christian Taubman
Chief Growth Officer
Christian leads Redfin's Product and Marketing teams, and is responsible for making sure that customers know and trust that Redfin will put them first and help them win in real estate. Prior to being appointed Chief Growth Officer, Christian was our Chief Product Officer. Prior to joining Redfin, Christian spent eight years at Amazon, where he held leadership roles in Amazon's Retail, Prime and Alexa businesses. Before Amazon, Christian worked at two early-stage start-ups as well as ThoughtWorks, a software consultancy. Christian holds a bachelor's degree in computer science from Harvard University and master's degree in business administration from the Wharton School of the University of Pennsylvania.
Jon leads Rent., the company's rental business, operating the Rent.com, ApartmentGuide and Rentals.com brands. Through its marketplace brands and software and service solutions, Rent. simplifies the apartment search experience for millions nationwide, and helps property owners and managers connect with prospective tenants and fill occupancies. Prior to Rent., Jon was the CEO and a board director of ParkMobile. Ziglar has also held executive roles at Ceridian, Elavon and Raymond James, among others. Ziglar was named one of the Most Admired CEOs of 2021 by the Atlanta Business Chronicle and was named an Entrepreneur of the Year in 2018 by Ernst and Young. Ziglar holds a law degree from Emory University with a Certificate in Technology Commercialization and received his bachelor's degree in politics and economics from Princeton University.